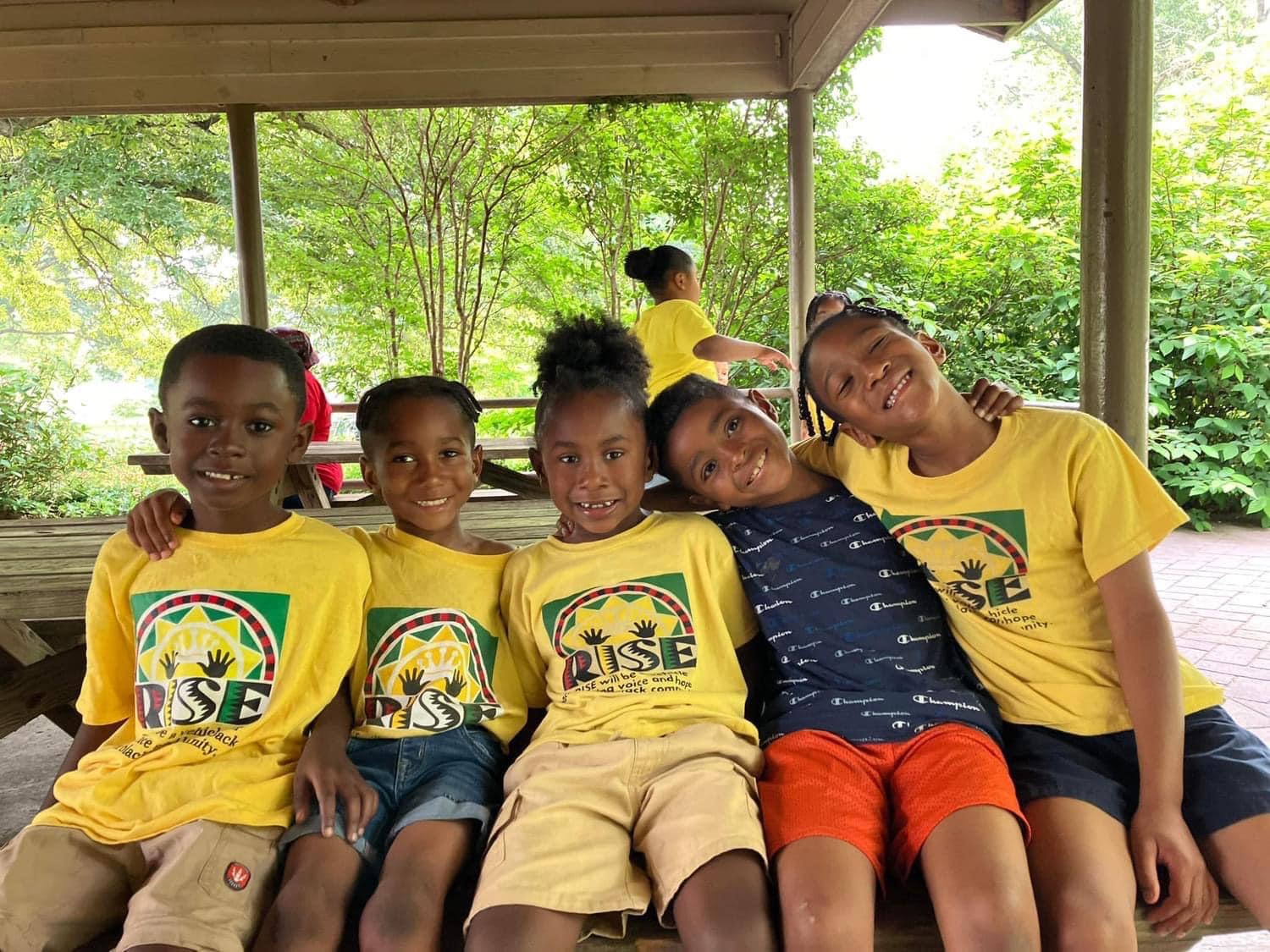 Vocal About What Matters: Embracing Fire Designs

Vocal About What Matters: Embracing Fire Designs
"When I first explored my creative side, I bought a silhouette cutter (device for printing on apparel) and immediately hated it. What had looked like fun on Youtube turned out to be frustratingly difficult. After it had sat on my stairs for four weeks (because, honestly, I forgot to return it) I pulled it back out and gave it another shot. We were getting close to Christmas so I dabbled with making custom ornaments for my colleagues and what can I say? They loved them! So much so that they encouraged me to sell them. I started small with putting decals on tumblers and creating ornaments. In the spring of 2018, I reinvested my tax refund into a press so I could start printing custom designs onto shirts. And that's when things really took off!"
What started out as a hobby for LaKeya "Kiki" Scott in 2017 has become Embracing Fire Designs, a Harrisonburg-based business that offers custom apparel (graphic t-shirts, hoodies, hats, polos etc.) to other companies.  
After the murder of George Floyd in May 2020, Kiki designed shirts that represented the unrest and outrage in the country. Her Black Lives Matter and I can't breathe shirts sold faster than she could make them. This uptake in demand catapulted her home-based side-hustle into a thriving business. 
"I'm a Black woman running a small business and I'm not afraid of controversy. I'm vocal about what I believe in and people either love it – and do business with me – or they don't." – Kiki Scott
But for the first few years Kiki also worked full-time at a car dealership. Her boss was very supportive, even ordering shirts for his kid's soccer team from Embracing Fire Designs. Kiki used the dealership as a spot for customers to pick up their orders, and of course she created custom shirts for her team. But, building someone else's dream isn't quite the same as building your own business. So Kiki went full-time in the spring of 2023.
 "My biggest challenge is time. I'm a single mom of three teenagers. My 16-year old is on the Autism spectrum and my 13-year old seems to do every sport available to her. As a full-time working parent, I've always had to figure out how to manage my time effectively. The turnaround on orders used to be 10-14 days, now it's down to a week. 80% of my designs are made by me (unless they're official logos that already exist)."
Kiki is self-taught in many things she does, and she leaned on her local support system. Chanda McGuffin at RISE mentored Kiki for years and referred her to the Black and Brown Business Program (B-Cubed) in Harrisonburg to take her business to the next stage, "I've known Chanda for years and have always looked up to her. She's always been a mentor to me and believed in what I was doing from the very first day. She stepped into the role of business advisor and RISE contracted me to do all of their designs for apparel."
"I never imagined that something that started out as a hobby could be something that sustains me and my family. I'm just so grateful for all the support here in the Valley!" – Kiki Scott
When Kiki outgrew the spare bedroom in her house, then the basement, and then the shed, RISE referred her to B-Cubed to support her dreams of expanding the business and – eventually – going full-time, "At first, I was taken aback to be honest. I had no idea we had this kind of program right here in Harrisonburg! I can sell like crazy and marketing is my jam but I have no business background. B-Cubed put me in touch with all the contacts I needed to learn how to manage my finances, set up and run Quickbooks, and properly run a business. I went almost five years without knowing about the Small Business Development Center, B-Cubed or the Shenandoah Community Capital Fund. I'd never heard of grants that might be available to me or any of these support resources. And suddenly, I'm surrounded by people and other entrepreneurs who want to help and see me succeed. My heart is bursting at the seams! God sent this to me for a reason!"
Kiki has big dreams for Embracing Fire Designs, "My short term goal is a small storefront where people can see and feel the various fabrics, cuts and styles. People always ask "What does it fit like?". If I had a storefront they could see it in person and order from me right there. In the back of the store, I would have an industrial-size printer so I can print myself and print for other designers. I'd love to expand into embroidery, too!" 
Learn more about Embracing Fire Designs here.
If you're looking for resources specifically for Black and Brown business owners, check out this list on Valley Business Compass.