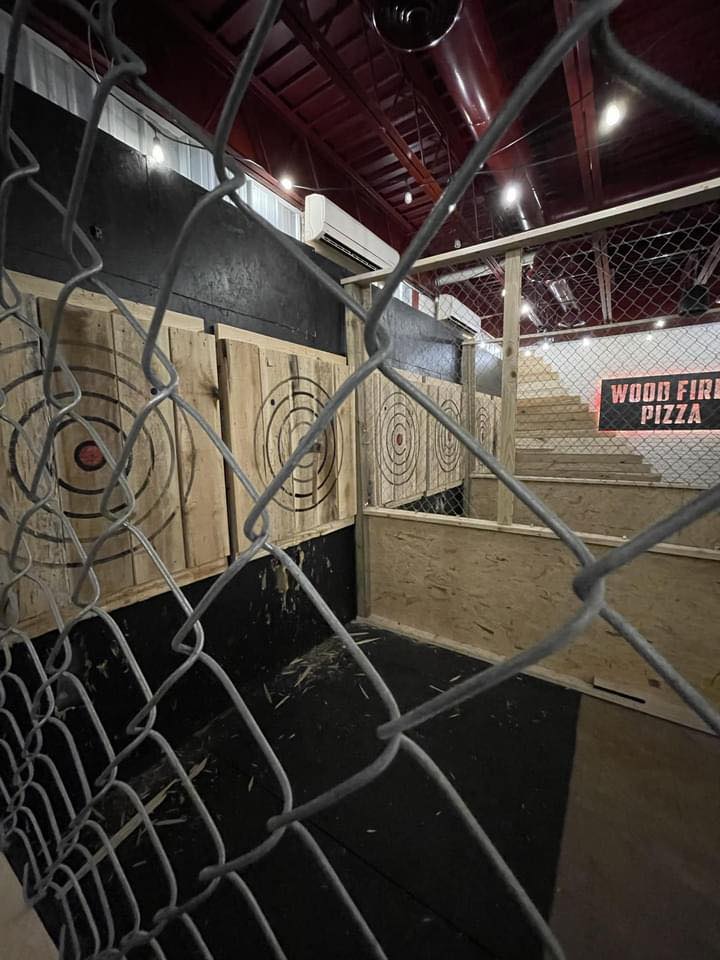 Triple Threat: Student, Athlete, Entrepreneur

Triple Threat: Student, Athlete, Entrepreneur
Starting a business is time-consuming enough as it is. Starting a business while you're a student in school is even busier still. But starting a business while you're playing a collegiate sport, and then opening a second location is on another level! Sebastian Noble, the owner of Axe-Warehouse, has set the bar high but doesn't seem to be afraid of heights. Nevertheless, what does it take for a student entrepreneur to be so successful?
Sebastian came to Southern Virginia University in 2019 to be a student-athlete on the men's volleyball team. In conjunction with his classroom studies, he also had an internship under the supervision of one of his professors, during which he evaluated business plans and forecasted financial data. His work sparked his curiosity about what it would be like to open his own business, "After doing some research, and running my own financial projections, I realized I could develop a profitable axe-throwing business." Sebastian points to his mentor and coach, as well as his business professors for supporting him in his entrepreneurial endeavor, "It's great to be able to bring up questions I'm having with my business in class and my professors will spend 20 to 30 minutes helping me work through the problem." Real-world examples like this are also a major asset to the class because students get to work on tangible problems and be inspired by their peers. 
Another organization in Sebastian's corner is Main Street Buena Vista, which assisted with his marketing efforts, "Typically if you tell people outside of the area that your business is in BV (Buena Vista), they ask 'where?' Main Street has been a huge help getting the word out about my business." Given that Buena Vista is still a "hidden gem" and off the radar for many other Valley residents, we wanted to know: what's the appeal of opening a business in Buena Vista? "I opened my business in Buena Vista because I was already a student here, but also because this area is ripe for new businesses. A lot of entrepreneurs are starting to be attracted to this area," said Sebastian, "I wanted to get my foot in the door and be an example that people can have successful businesses here." 
Just eight months after opening his first location in Buena Vista, he was able to open a second location in Lexington, "I opened the second location in Lexington because I found a much bigger building at an affordable price, and was able to partner with a local restaurant, Salerno's Wood Fired Pizza & Taphouse, to offer food to customers." In the future, he hopes to have a league at both locations that can compete against each other. 
Being an entrepreneur can be intimidating at any age, especially at 21, but Sebastian has a positive attitude about his journey, "At first I thought I was insane, and that it would be too difficult. But once I got started and had my boots on the ground, I realized it was 100% doable. Don't get me wrong, it took a lot of hard work, but the rewards are amazing." He recognizes that everything he is learning by running a business is a valuable learning experience. How does he stay so optimistic? He says, "Worst case scenario, it was fun! And I've made a lot of friends through my business, which I never expected." 
Next time you need a new activity to do with friends, or a way to blow off steam, check out Axe-Warehouse in Buena Vista or Lexington, open Fridays 4-11 pm, Saturdays 2-11 pm, and Sundays 12-5 pm!