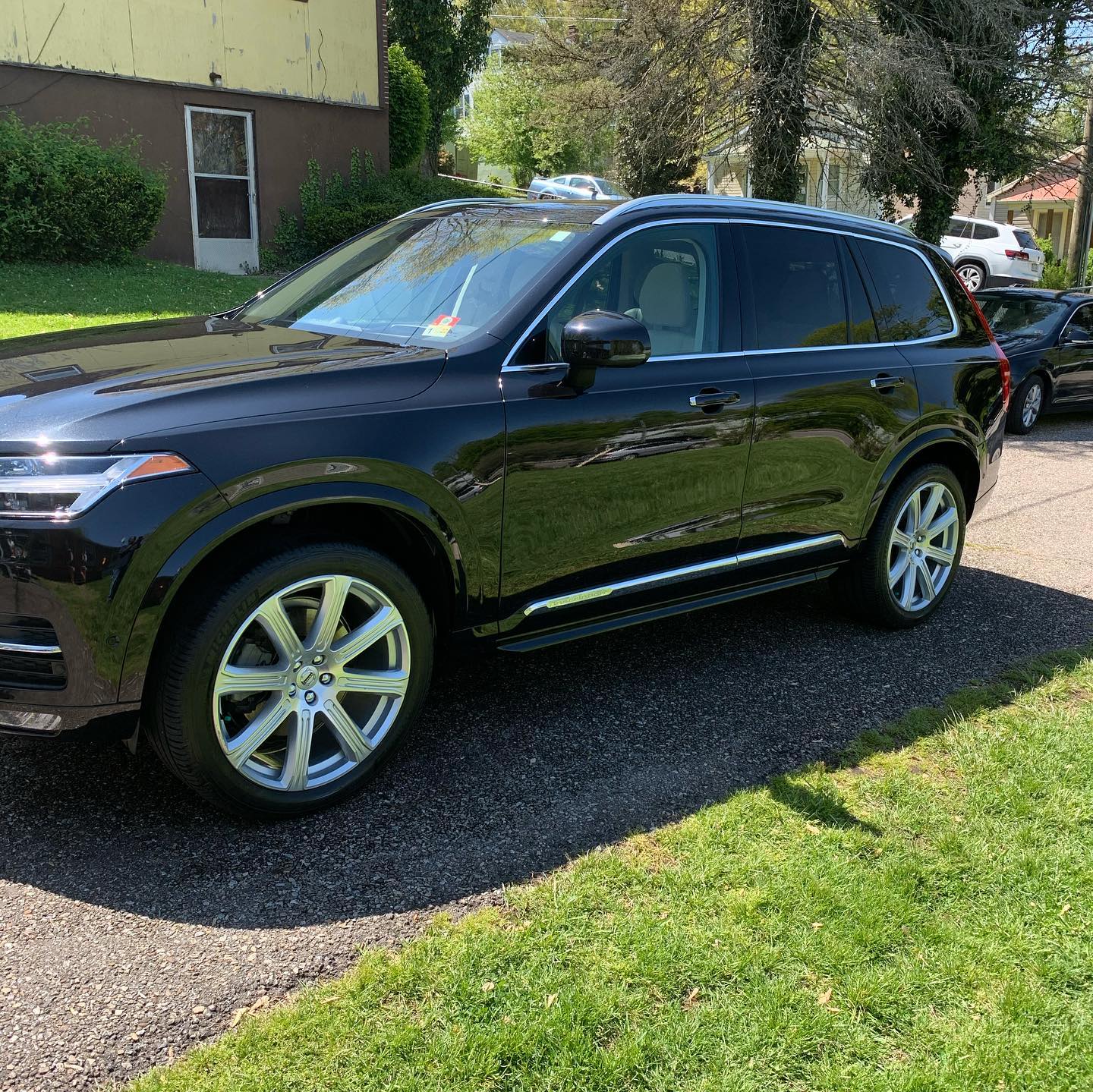 Starting Your Business Z to A: Valley Pro Cleaning

Starting Your Business Z to A: Valley Pro Cleaning
Leonard Stewart is a former police officer who is now putting his skills to work in emergency management at Lexington's Carilion hospital. He's also the founder of Valley Pro Cleaning, a mobile car detailing service serving Lexington, Buena Vista and Rockbridge county.
Three and a half years ago, Leonard was working night shifts in hospital security when he found himself wondering how else he might be able to make some additional income. He remembers, "Because of my schedule, I knew I had some room to start a side business as long as it required little overhead and startup cost. I went on youtube and started looking at videos about how to start a car detailing business."
Equipped with a hose and bucket, Leonard started talking to some of his colleagues to get a better understanding of his ideal customers:
Have you ever had your car detailed?

Were you satisfied?

How much did you pay?
He recalls, "The first car I ever detailed took me eight hours. The client rides horses at horse shows and she's a nurse. She'd never had her car detailed before. At first, I thought I couldn't do it because the math didn't make sense. At eight hours of work for $100, I just wasn't making enough to call it a business. But I booked another five or six people. A year into doing it, I found out about the Walker Program and that's when things took a new direction." 
The Walker Program
"I learned that I put the cart before the horse. When you're starting a business, there is an a-z list of things to set yourself up for success. I had started at Z and I'm working my way back to A. I'd already established a client list and a reputation for quality work. The Walker Program pushed me to be able to charge my worth. For new entrepreneurs, you worry about pricing and how to value your business. Through the Walker Program, I learned to charge what I'm worth. Now, I'm better able to articulate the value that I provide. I'm licensed and insured. A detailing starts at $250. 
The difference between me and someone who charges $125, is that I have my name. 
The Side Hustle
Obviously, mobile car detailing is weather dependent. My day job gives me benefits and pays the bills. I determined I would only do bookings on a Saturday. If all the conditions line up, I can do up to four clients. During the week I can be at a client's house by 4.30 p.m. 
I do well in my nine-to-five. Now, I'm more interested in running the business. I'm not going to do the detailing forever. I'd love to bring someone on. Even though this is my first time starting a business, I can sense that I have the acumen and appetite for it. Entrepreneurship is in me."
The First Step
Leonard reflects on his journey and what entrepreneurship means to him. "Taking the first step is the scariest part. Once you get yourself educated enough on the process of starting a business, you just go and do it. I wanted to not only start a business, I want it to be successful and that goes beyond that."
He continued, "My vision is to have a couple of service trucks and some folks out there servicing clients. I don't do any advertising. I realized that I can't do a lot of advertising because I can only serve so many people. I do good work and people spread the word." 
Leonard's Advice for Budding Entrepreneurs
"The difference between when I started three years ago and now is learning what chemicals to use. Consumer products aren't as effective as what we use on the commercial front. I had to learn that. I used to get my supplies from Autozone, Advanced Auto and O'Reilly's until I did the research. What you don't know is that the professional products are in the back and you have to ask for them. Using high quality products is what really sets you apart."
Do good work. Be honest. Be moral.